2822
deals closed last 24 hours
All your bots and deals in one place.
It'll blow your mind.
3c-tools.com calculates all relevant numbers around your bots and deals from 3commas.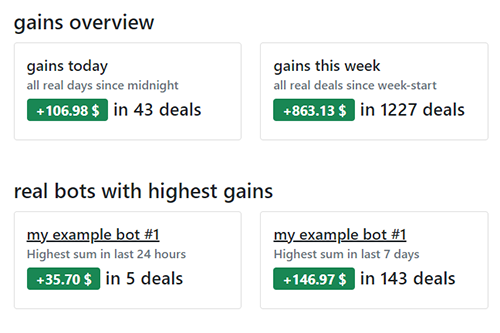 ---
Better insights in your bots.
See for yourself.
Which pair has the most gains? How long is a deal on average? In which safety-order are the highest gains?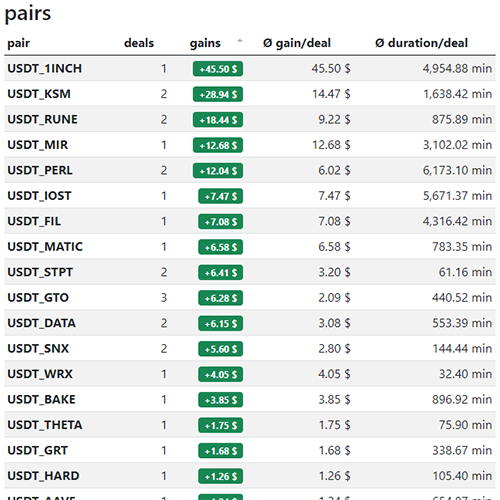 ---
Missing numbers older than 30 days?
We've got you covered!
3commas shows only numbers and statistics from the last 30 days - we have all - starting from your first deal!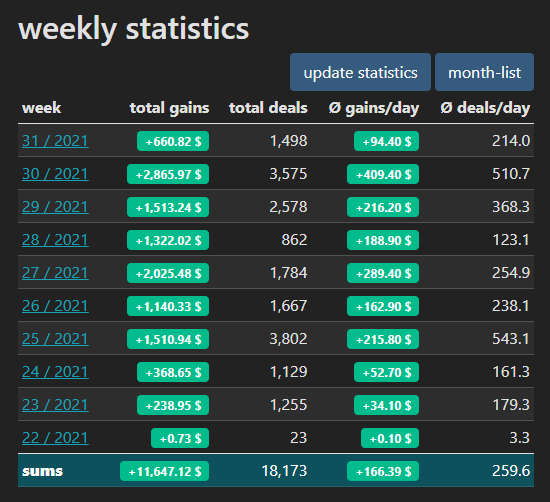 ---
All your deals.
Filtered and summarized.
Filter and summarize your deals - by status, bot, account or traded pair.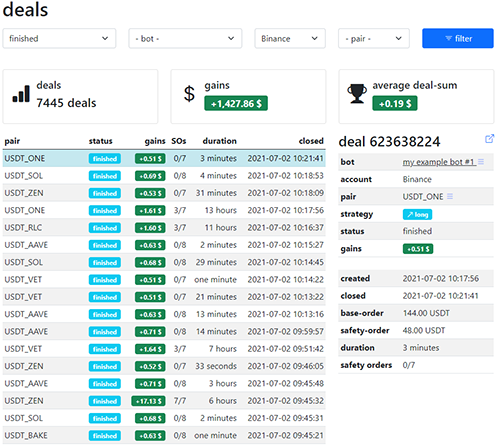 ---
Risk-analyser.
Don't get liquidated.
What happens, if there's a 10% dump in the market? How will base- and safety-orders change your risk? The risk-analyser tells you.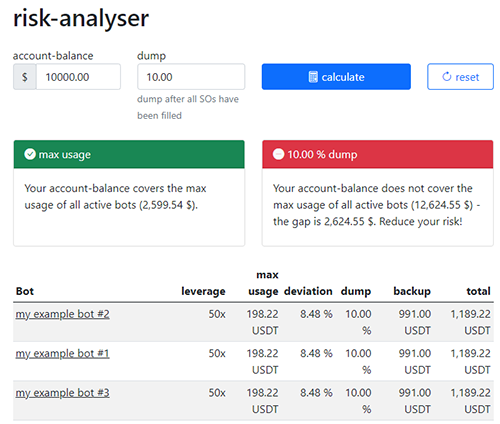 ---
Compare bots.
What is different?
Compare multiple bots to each other. Which setup is used? What deals and gains did they bring? Which safety-orders are reached?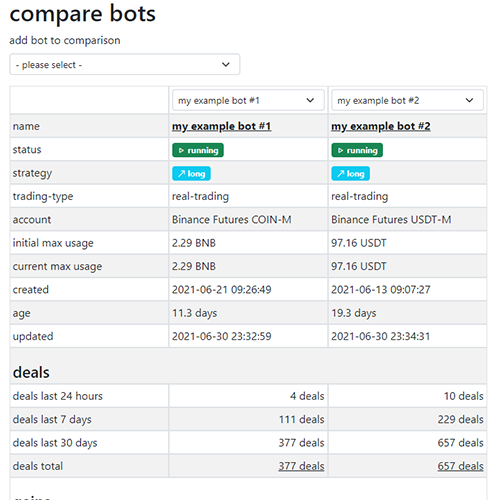 ---
What are you waiting for?
Start now!
---
Have ideas for improvements?
Need support?
Join our discord-channel - let's talk!